Internal And External Glass Cleaning
Our professional cleaning team meticulously cleans the traces of dirt left on the windows in the winter for external facades, which are the prestige of corporate companies. The pollution situation varies according to the location of the buildings. For this reason, it is ideal to clean the exterior glass of the buildings at least twice a year.
Glass cleaning is an important element for a good office environment. Cleaning dirt from window frames, cleaning edges and glass results in increase the life of the office environment as well as providing more daylight and clean appearance. Whether it's an office location or a commercial building, our professional teams ensure your company has a clean and comfortable look.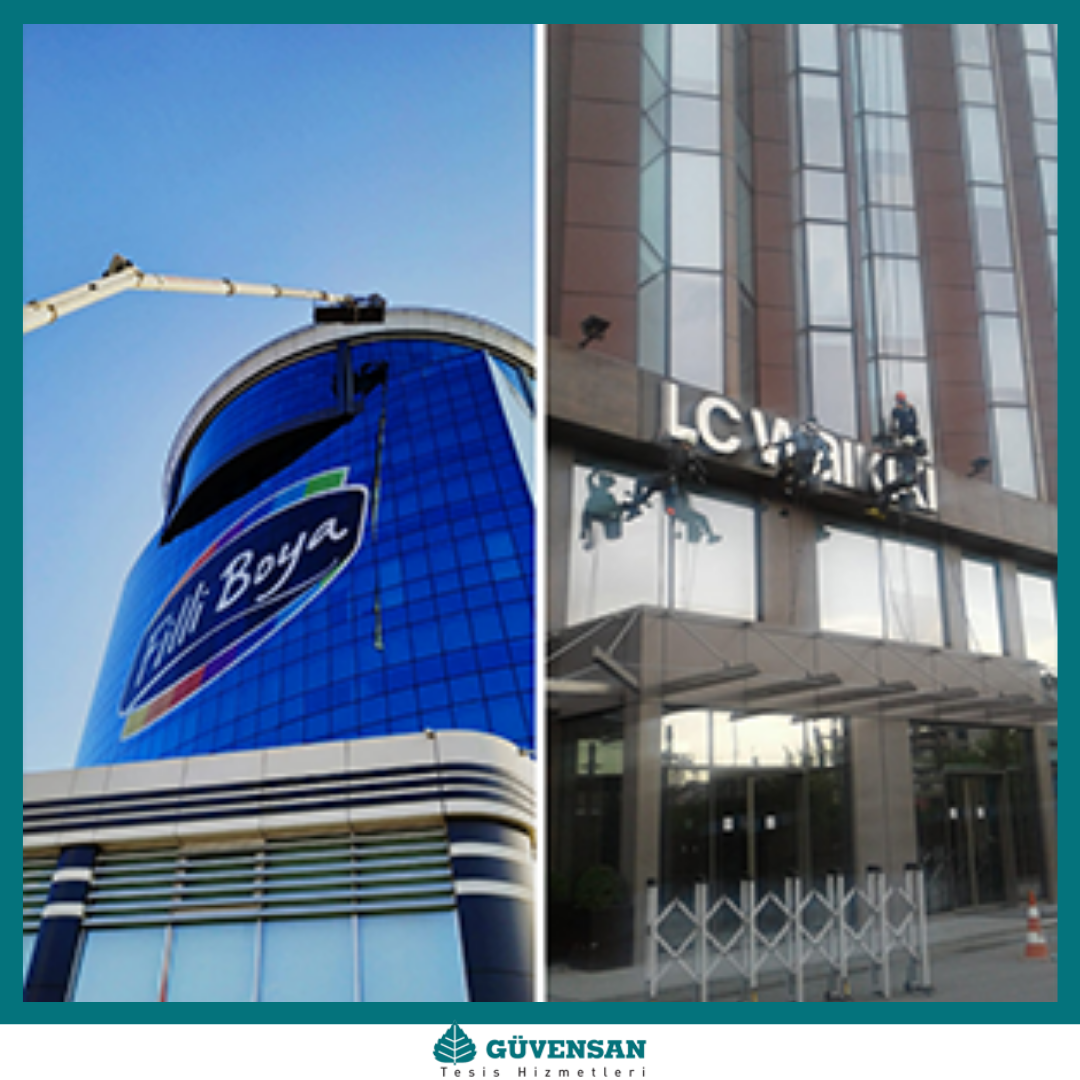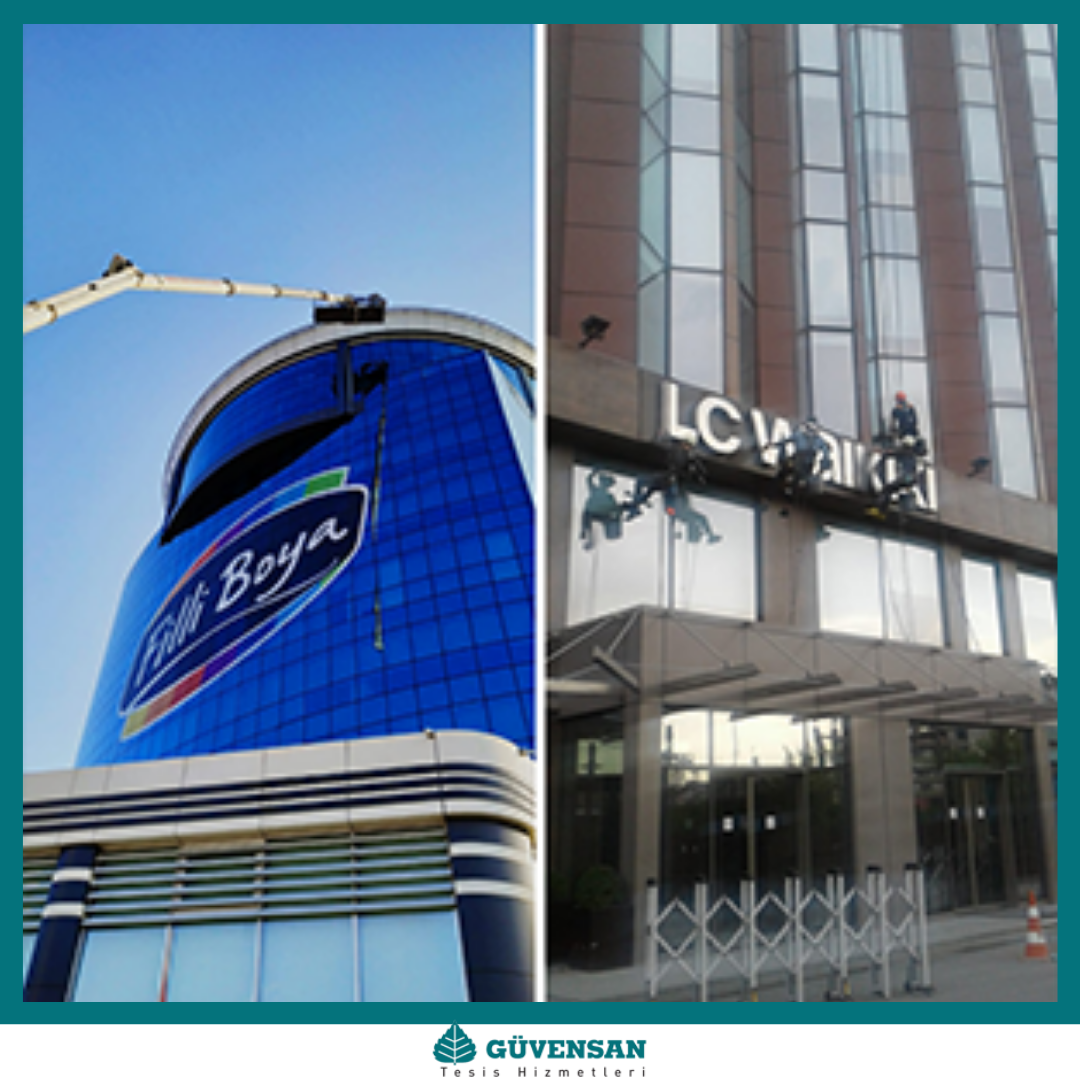 Exterior glass cleaning is done with the help of winch or mountaineering method in areas where the winch cannot be used.
The team to be employed in these works has got training in occupational safety and works at high-level and has to have high-level work experience. Staff should also have appropriate medical reports for work. Otherwise persons who sell and purchase the service in any work accident that would occur are held equally liable by law.
Periodic maintenance forms and operator certificate of the crane to be used in the service must be up to date. The team to work during the service must provide the service with CE certified occupational safety equipment (such as helmet, work shoes, seat belts).